The CapitolLight website is not vulnerable to the 'Heartbleed SSL' bug. Our security team conducted a technology assessment and fortunately, we found that our websites and other customer facing systems are NOT vulnerable.
Events

January 19 - 22
Redwood City, CA
---

March 18 - 20
Mandalay Bay Convention Center
Private Party on March 19th More Info
Las Vegas, NV
---

April 6 - 8
Rosen Shingle Creek, Orlando, FL
Come see us at Booth #1322
---
Call us Toll-Free at
1-800-688-1230

Capitol Light is a national lighting and electrical distributor, incorporated in 1926, with offices coast to coast and possessing global supply and shipping capabilities.
Currently Capitol Light services close to 200 retail chains, hotels, restaurants, grocery stores, auto dealerships, financial institutions, casinos, educational facilities, and more!
We are your number one source for LEED sustainable lighting design, new construction lighting supply, lamp replacement, lighting & electrical maintenance and complete turnkey remodels.

Check out this link from Design Bureau on a lighting project we recently completed for the first Wafels & Dinges cafe in NYC. https://www.wearedesignbureau.com/projects/attention-appetite/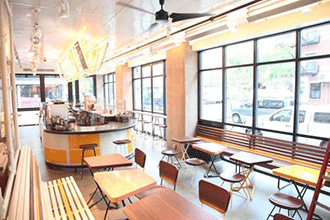 Attention to Appetite
www.wearedesignbureau.com

Donating to the American Red Cross will help those who are victims of natural disasters, such as Sandy, which ravaged the Jersey shore line, and the tornadoes that hit Oklahoma displacing families and leaving them to start over. Click the button below to help today!

The American Red Cross name and emblem are used with its permission, which in no way constitutes an endorsement, express or implied, of any product, service, company, opinion or political position.

Ask your salesman today about: